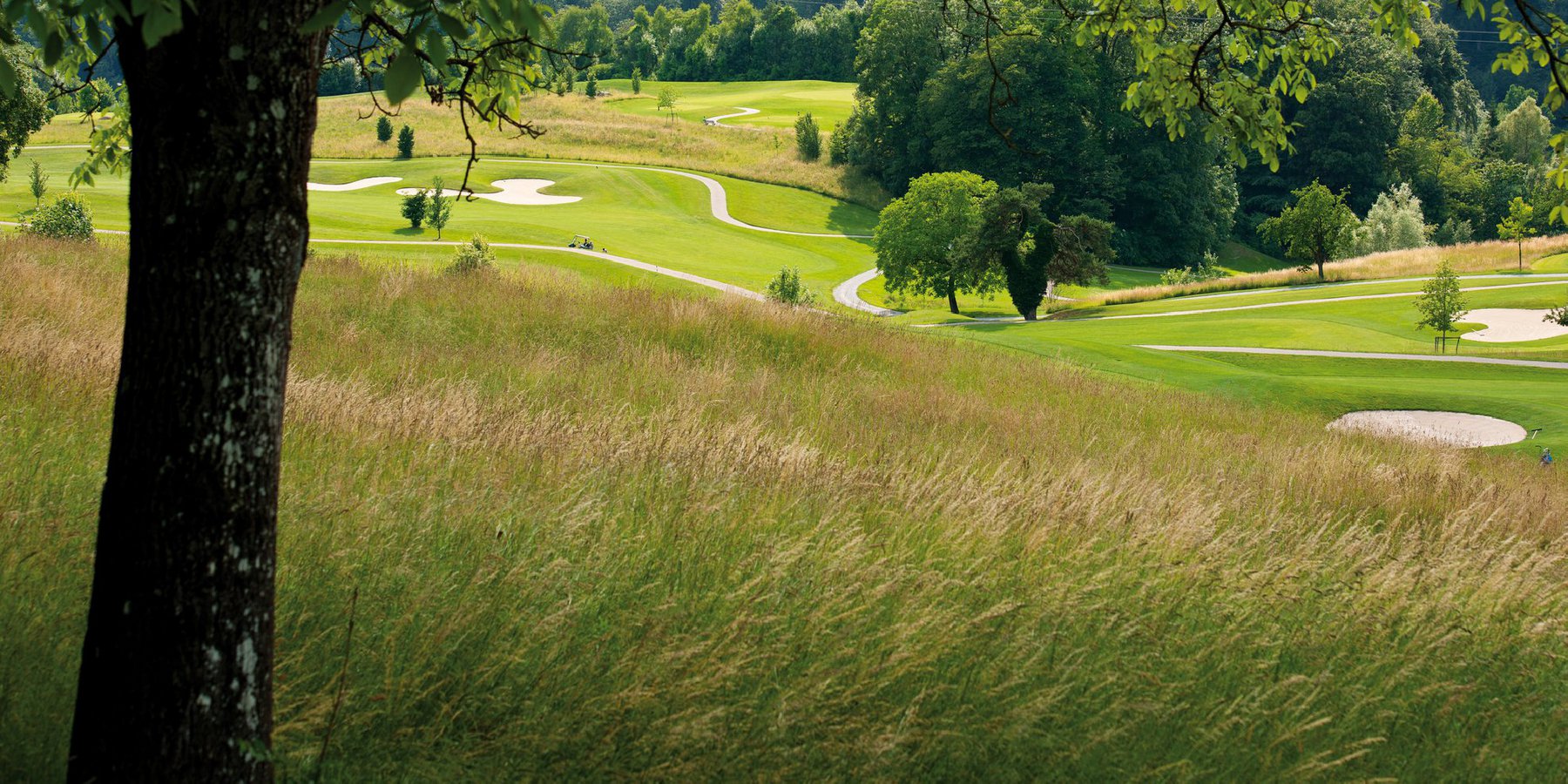 The Leading
Golf Clubs
ClubGolf operates the Golf Sempach resort, the largest in Switzerland, the Golf Kyburg and Golf Saint Apollinaire resorts with about 3500 members. As part of the Leading Golf Courses network, the five 18-hole championship courses meet international quality requirements.
The Leading
Golf Clubs
The resorts not only offer golfers an unforgettable wellness experience but are also an ideal venue for weddings, seminars and group events thanks to their wonderful, central locations boasting outstanding gourmet restaurants.
Golf
Sempach
Golf Sempach is home to the largest golf facilities and the longest championship course in Switzerland. Located at the heart of the country, the resort is the ideal venue not only for a European Challenge Tour event but also for weddings and seminars.
Golf
Sempach
Golf Sempach has gained acclaim both in Switzerland and abroad. In the «Rolex World's Top 1,000 Golf Courses» compendium, the Woodside Course is described as one of the best golf courses in the world.
Golf
Kyburg
At Golf Kyburg, you will tread the former pastures of the proud gentry of Kyburg. Surrounded by nature, Golf Kyburg is only 20 minutes from Zurich city center.
Golf
Kyburg
Nestling in a peaceful clearing, the facilities – which include an 18-hole championship course and the La Gloria restaurant – are forward-looking rather than historic. As a member of the Leading Golf Courses network, the facilities meet the highest quality requirements.
Golf
Saint Apollinaire
Golf Saint Apollinaire is both Basel's largest golf resort, with two 18-hole par 72 championship courses, and the club closest to the city – only 5 minutes from EuroAirport Basel.
Golf
Saint Apollinaire
Alongside its club house with coffee bar, à la carte restaurant and function rooms for up to 300 people, facilities also include well developed practice areas, an academy as well as an on-course golf shop.
European
Challenge Tour
Since 2010, Switzerland's largest golf resort at Golf Sempach hosts the European Challenge Tour. At the Swiss Challenge, leading Swiss golfers rub shoulders with the European elite.
European
Challenge Tour
The event provides ClubGolf with the opportnuity to prove its ability and professionalism in organizing international golf events.
Golf
Academy
No gray theory, just green practice under the guidance of highly-qualified PGA professionals. Our Academy offers you an efficient and target-oriented means of developing your game.
Golf
Academy
It goes without saying that we support you with state-of-the-art training tools such as FlightScope, Boditrak and video analysis tools.